Speedy French Travel Phrasebook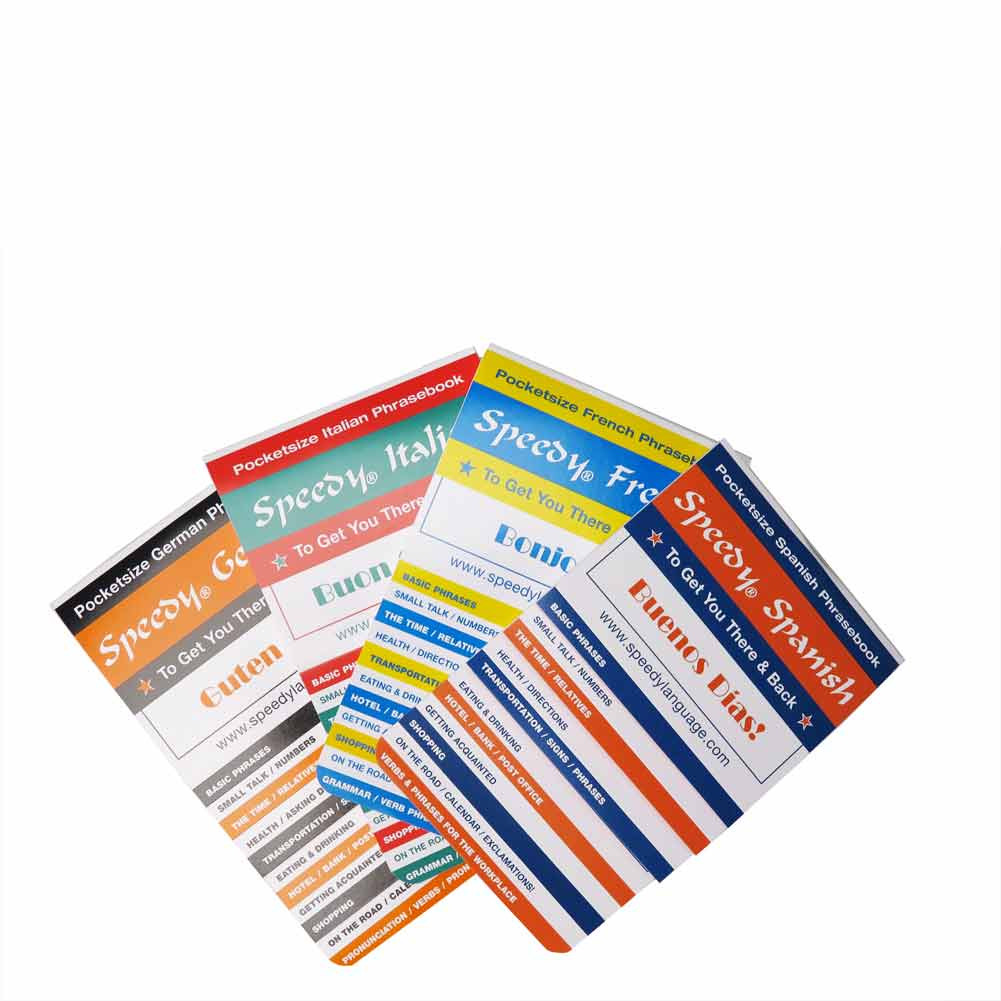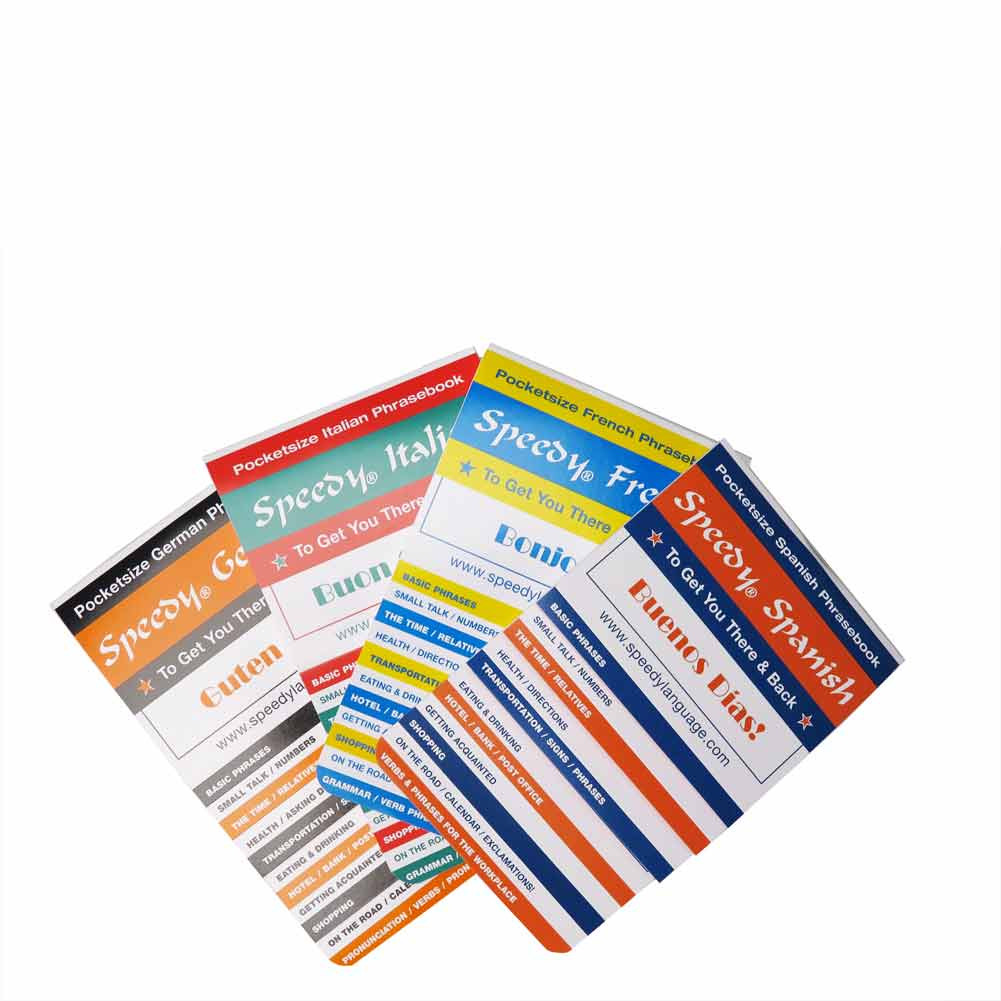 sold out
Speedy French Travel Phrasebook
Speedy Language Guidebooks for International language translation may not have you talking like a native, but you will be able to ask for what you need. Small enough to tuck in a pocket with a unique tabbed index to help you quickly find the words you want. Speedy language French phrasebook has phrases for travelers.
French Speedy Phrasebook Features:
Dimensions 3.5 X 5.5"
Weight 1 oz
Flip style book
Includes plastic cover
Speedy French phrasebook comes inside of a handy plastic sleeve that will keep your phrasebook clean while you travel. The phrasebook is small enough to tuck inside your purse, bag, backpack and even your pocket. French phrase book includes phrases about numbers, time of day, hotels and shopping. Pocket size French phrasebook is extremely convenient and despite its small size this phrase book packs a big punch. Includes basic French expressions and phrasing.
French is a romance language and often called the 'language of love'. Paris is a romantic city and the Eiffel Tower is a must see.