Speedy Spanish Travel Language Phrasebook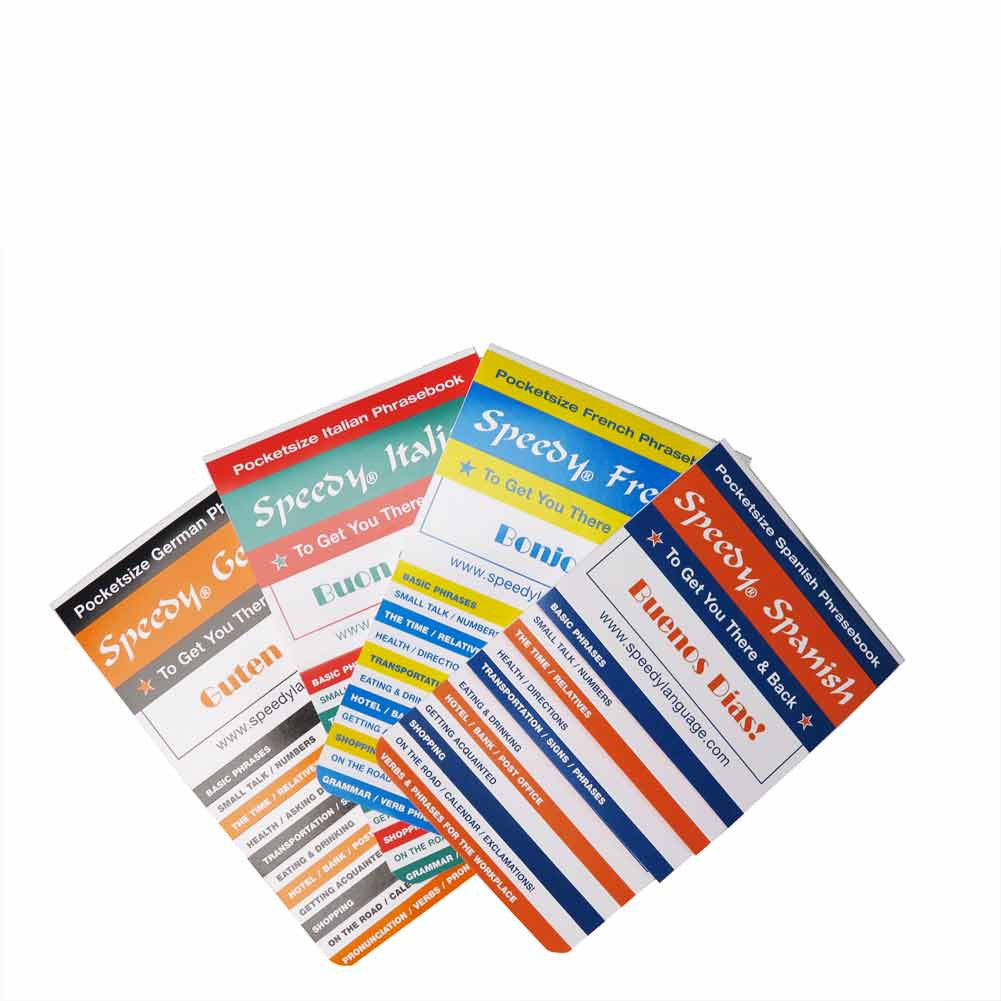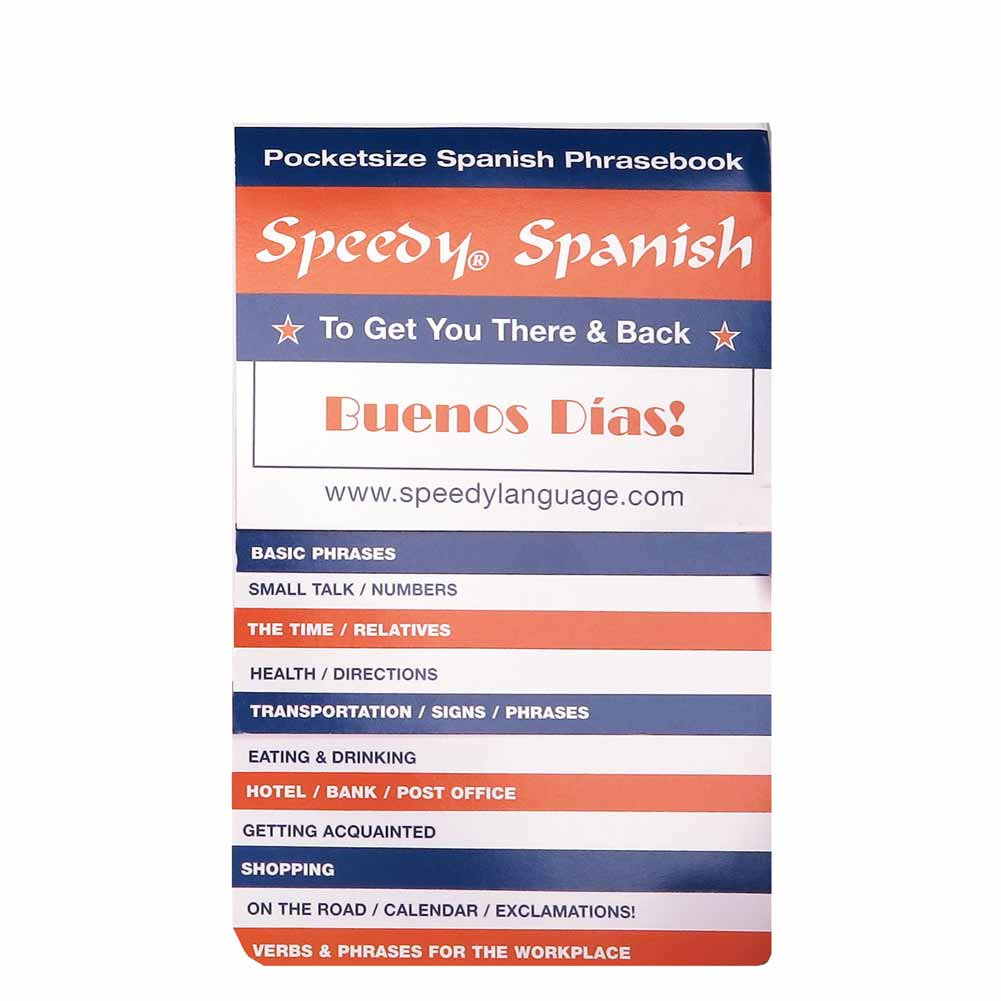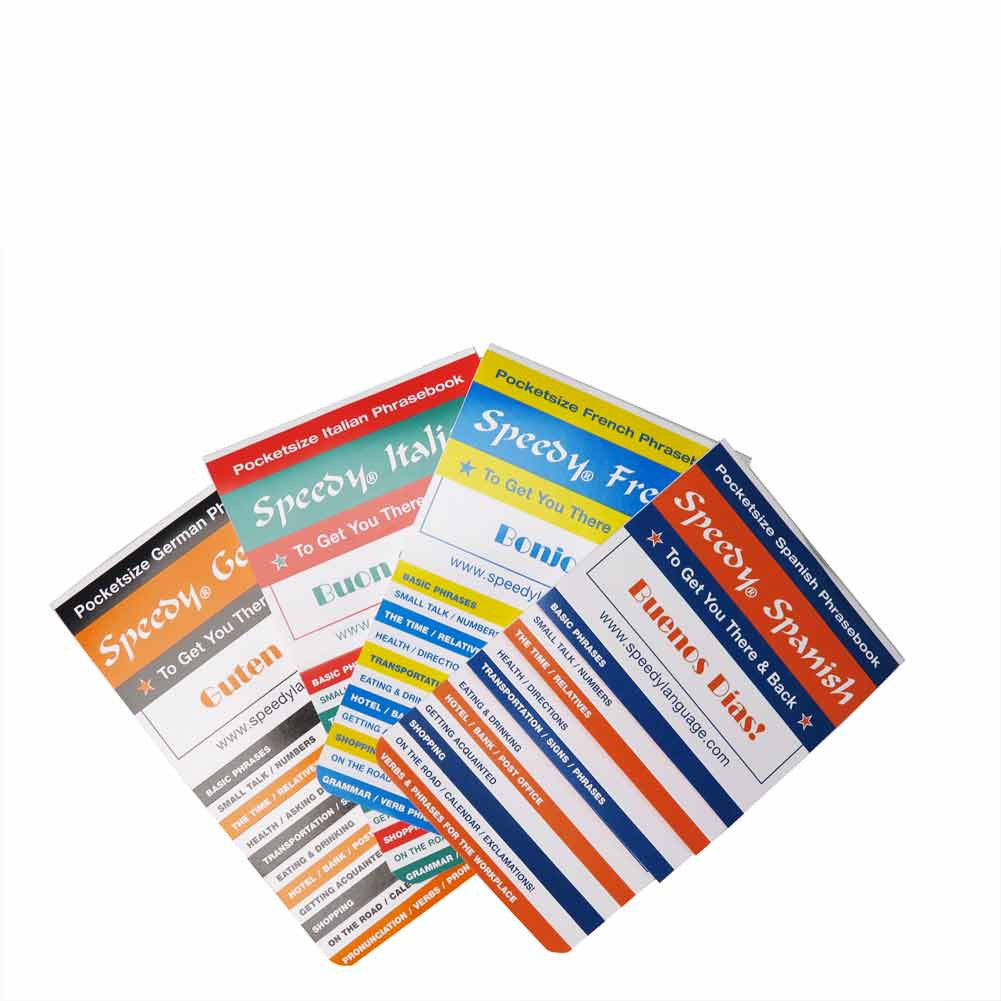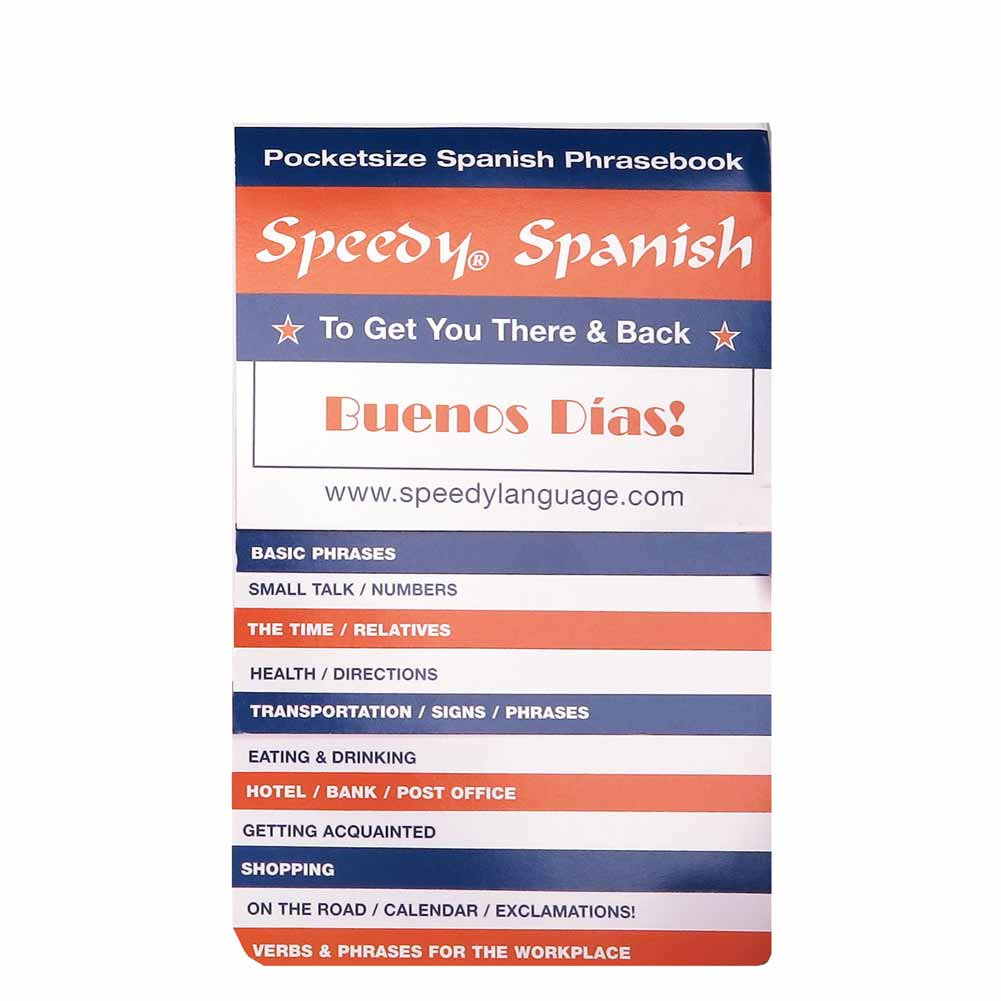 Speedy Spanish Travel Language Phrasebook
Going In Style Speedy Spanish phrasebook language set makes it easy to travel to Spanish speaking countries such as Spain, Mexico, Guatemala, Colombia...
Spanish Speedy Phrasebook Features:
Dimensions 3.5 X 5.5"
Weight 1 oz
Flip style book
Includes plastic cover
Going In Style Language Travel Set includes not only a phrasebook but also a cloth bag. Speedy Language Guidebooks for International language translation may not have you talking like a native, but you will be able to ask for what you need. Small enough to tuck in a pocket with a unique tabbed index to help you quickly find the words you want. Phrases to help you find the bathroom, the hospital or your hotel.