La Fresh Travel Lite Female Hygiene 2 Pack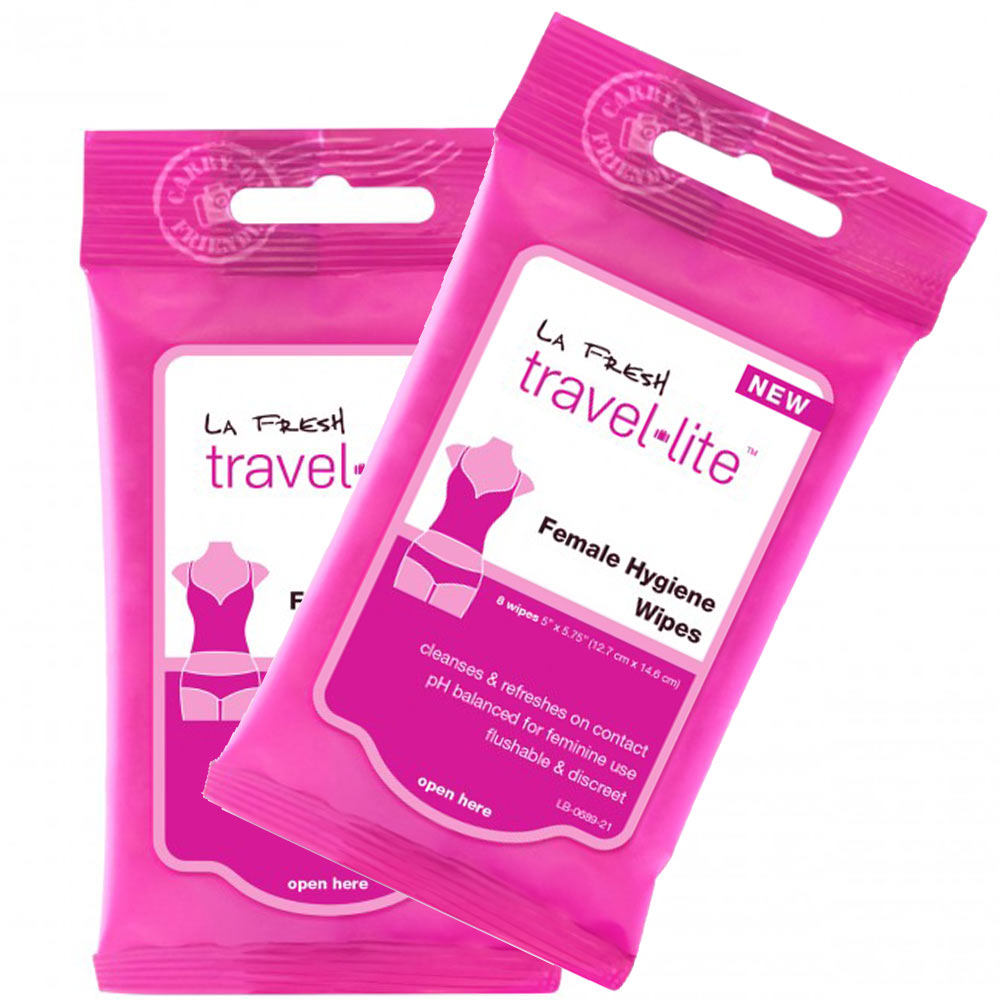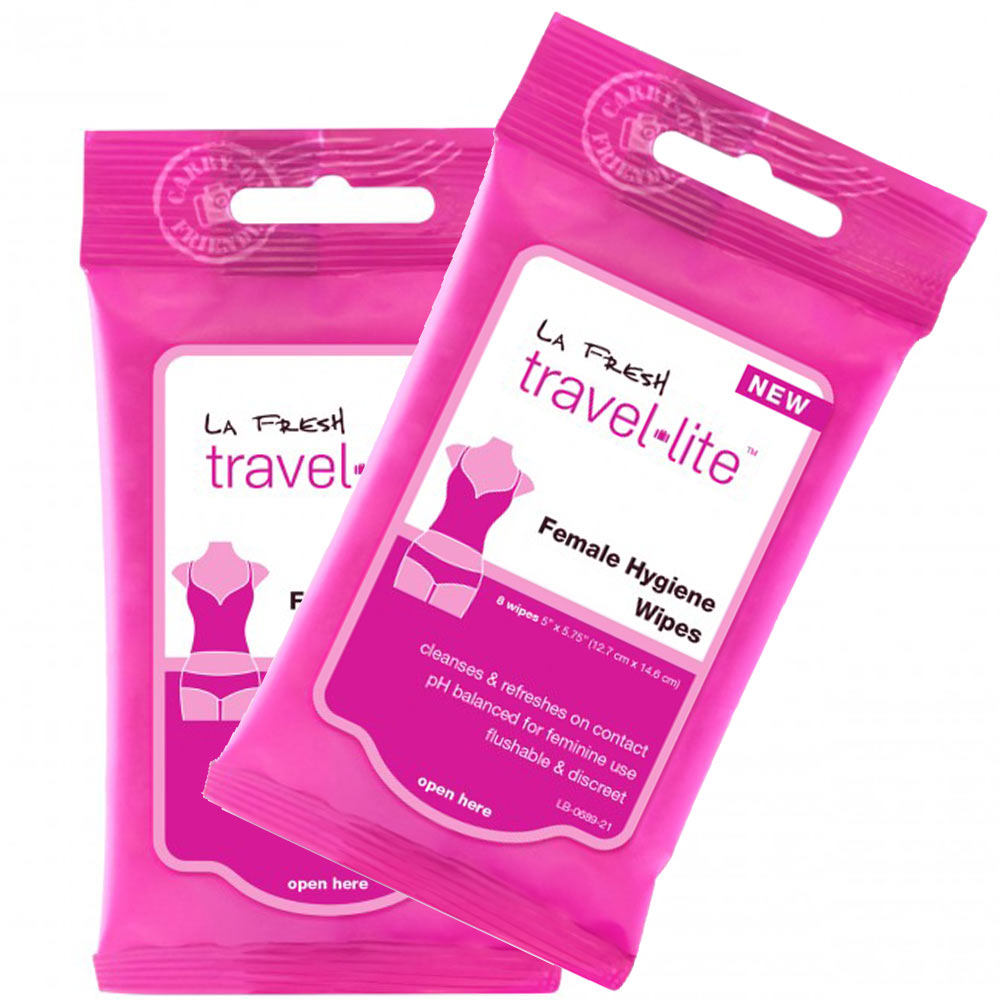 La Fresh Travel Lite Female Hygiene 2 Pack
Feminine hygiene wipes cleanse and refresh on contact and are pH balanced for feminine use. Each pack of feminine wipes are resealable, lightweight and discreet. Perfect to take traveling, the wipes won't spill or leak in your purse or carry on and are TSA compliant. Feminine wipes are compostable, biodegradable and can be flushed down the toilet.
La Fresh Female Hygiene Wipes 2 Pack Features:
Two packs of 8 wipes - 16 wipes total
Dimensions of package 2.5" X 5"
Dimension of Wipes 5" X 5.75"
Resealable packs
Made in USA
Model #

F3466PCH8
To prevent your V from odor & itch vendetta, keep these La Fresh Travel Lite™ Female Hygiene Wipes at close range. These pH balanced wipes stealthfully eliminate the bad while maintaining the good. You'll feel incredibly clean, refreshed & confident — a V for sweet victory.
Female Hygiene La Fresh Travel Lite Wipes are Made in California using clean, renewable solar energy.
Directions
Peel back label, remove and unfold wipe. Gently cleanse from front to back. Use only once and then discard in trash can or flush one at a time. Reseal pouch completely after use.